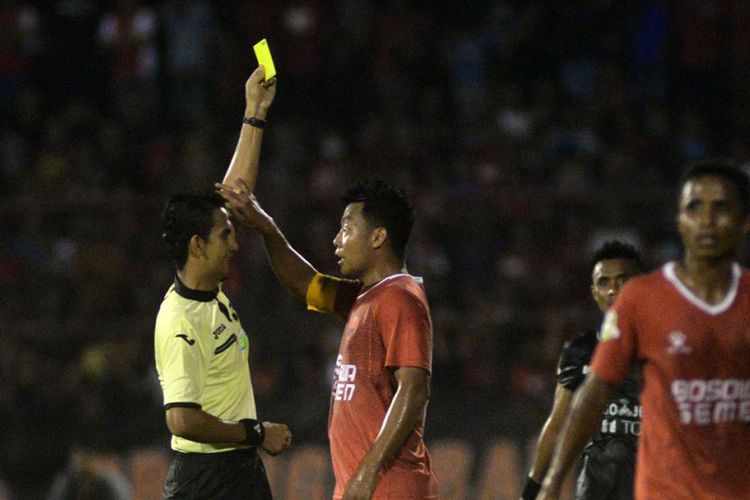 In the Second Round, League 1 Will Use Foreign Referees
Discourse of foreign referees in Indonesia will be implemented. PT Liga Indonesia Baru (LIB), as the operator of League 1 seasons 2017, ensures the use of refereeing services from Asia or Europe in the second round of competition.
Until the 15th week of League 1 of the 2017 season, a report on the referee's leadership "continues to stop" at the table of PT Liga Indonesia Baru (LIB).
In a press conference after the game, the media crew has also begun to get used to the coach's complaints that his team feels aggrieved by the referee's decision.
Therefore, as an effort to improve the quality of caste competition number one in Indonesia, PT LIB decided will use the services of foreign referees in the second round which took place from 4 August 2017.
"We have consulted with PSSI, including the assistant referee, there are eight sets of matches that need to be evaluated," said Director of PT LIB, Berlington Siahaan, in Jakarta, Tuesday (18/07/2017).
Later, about 50 percent of the game per week will be led by foreign referees. Now, PT LIB is communicating with AFC and UEFA for the names of referees who will be brought in.
"Sure, there will be some games with high tension we will consider using foreign referees," said CEO of PT LIB, Risha Adi Widjaya.
Perhaps still fresh in the memory when former coach Persib Bandung, Djadjang Nurdjaman, disappointed with the controversial decision referee Kusni on Madura United contra game in the 13th week.
At a press conference after the match, Djadjang even called the referee's decision a radical decision.